Inflatable Liferafts Services in UAE
Our Inflatable Liferafts services are approved by major maritime administrations worldwide. We never compromise on providing quality work. Such quality work is delivered at a given time. Fremont's services are also approved by techno fibre facilities worldwide. Feel safe whenever travelling on waters as if misfortune is about to happen. Our liferafts prove to be one of the finest and guarantee total safety.
We provide Inflatable liferafts on a rent basis, fully equipped with all the emergency kits and necessary medical supplies. These liferafts, after certain usage, require proper maintenance. Therefore, we replace the so used liferafts with different ones rather than maintaining the already used one at the bay, which, at times, could lead to further ill-fortune. The above-mentioned offer is one of our most essential features. It creates better brand recognition than many of our competitors.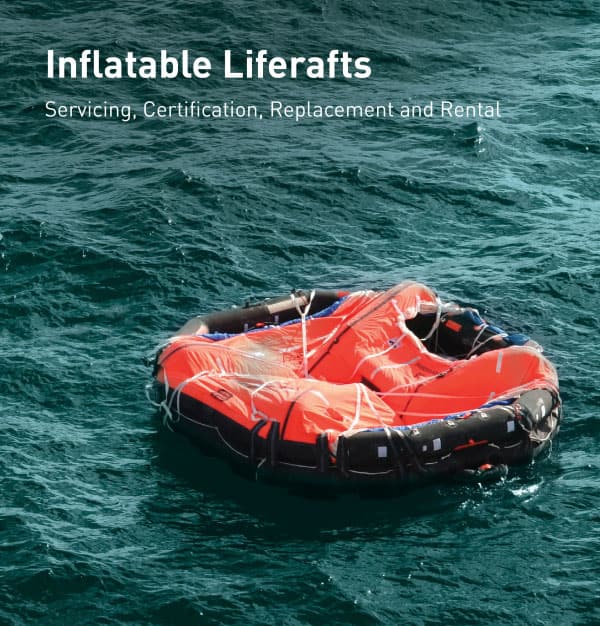 Fremont is approved by the majority of inflatable Liferafts Makers and Techno Fibre facilities around the world are approved and certified by major classification societies.
Saving more time while operating your vessel. We offer you our rental liferafts. When a liferaft is due for service, we simply exchange the raft with a fully serviced, certified one and provides the best marine services.
Regular Service of LifeRaft
Our liferaft station is approved and certified by major OEMs with fully equipped facilities. Our certified liferaft inspector manages and controls extensive services including:
Floor Sean Test
Gas Inflation Test
Work Pressure Test
Load Testing of Liferaft