Fire Fighting Appliances In UAE
Fremont provides the best Fire Fighting Appliances in UAE. We offer high-quality Fire Fighting systems, portable fire extinguishers, alarm systems for ships.
A fire breaking out in the middle of the sea sounds horrifying. One can only imagine what kind of hardships it might deal with. Therefore, an understanding of dealing with such circumstances, their solutions and how to make sure such a thing never happens is required. Prior skill development of the crew is needed just in case if there is an emergency of fire. Proper fire fighting appliances, skills and equipment must be present to ensure 100 per cent safety of the travellers and the cargo.
Fremont uses both portable and non-portable fire extinguishers scattered in all parts of the ship. Not just the above-mentioned fire extinguishers, but spare cylinders are also kept for a crisis. Fire-fighting appliances and gears are necessary for any fire fighting team, and it's specifically designed for the fire-fighting crew. Fremont also provides such kits as the shipping company gives profound training to its workforce about probable fire emergencies. These training activities would be incomplete with the fire fighting appliances and gears. Life jackets, immersion suits, and chemical suits are also included in our offers.
Halon is a gas that stops the spread of fire and helps regain the vessel's stability. Therefore, we cater for the needs of emergencies like breaking of fire with high-quality Halon systems. In addition, our safety team makes sure to provide more services for fire emergencies. Fixed foam systems, fire alarm systems, and deluge systems are a few examples of what customers should expect from Fremont. For any query than Contact Us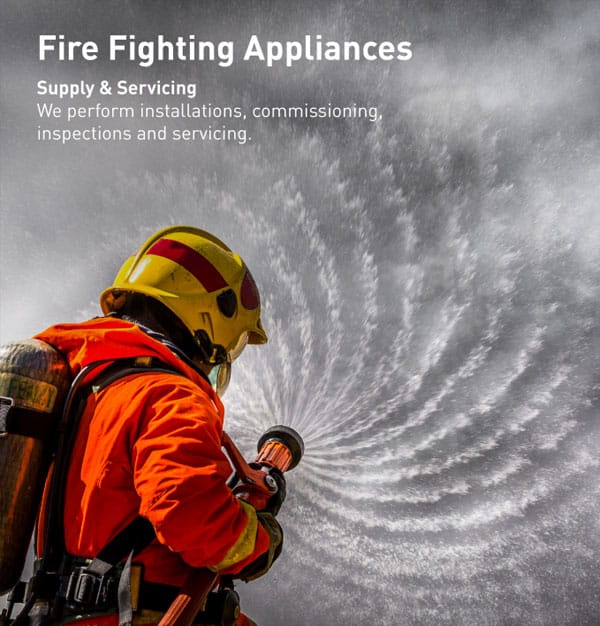 Portable Fire Extinguishers
Non Portable Fire Extinguishers
Foam Applicators
SCBA Sets and Spare Cylinders
EEBD Sets and Spare Cylinders
Medical Oxygen Sets and Spare Cylinder
Breathing Air Compressor
Lifeboat Air Cylinders
Fireman Outfits
Immersion Suits
Life Jackets
Chemical Suits
 Fixed CO2 Systems
Fixed Halon Systems
Fixed Foam Systems
Fixed Dry Chemical Powder Systems
Fixed Water Mist & Sprinkler Systems
Fire Alarm Systems
Fire Suppression Systems
Fixed Wet Chemical Systems
Deluge Systems
Foam Sample Analysis
Air Quality Sample Analysis