Offshore Shipping Companies In Dubai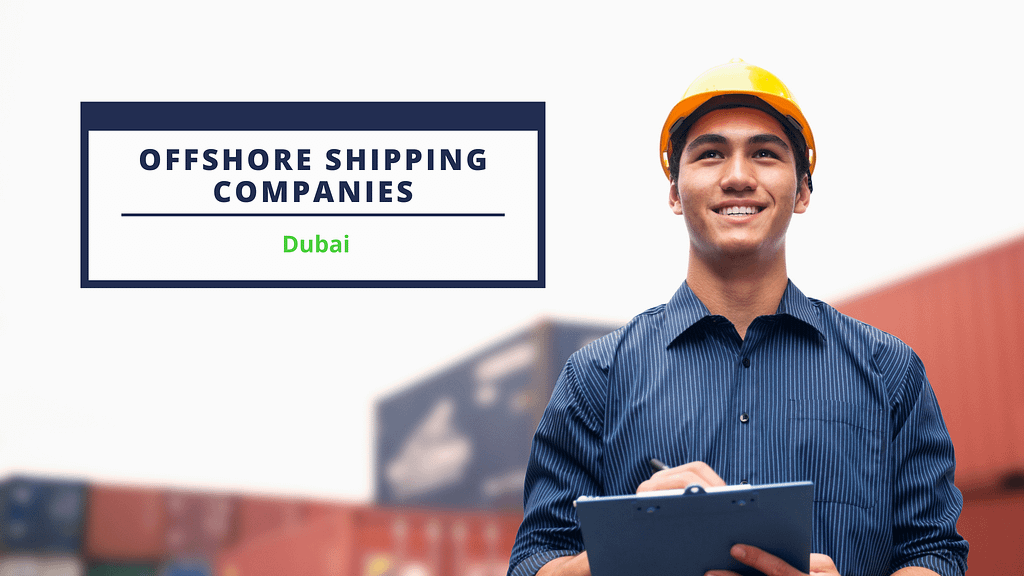 1. Offshore shipping companies:
Offshore shipping companies are such companies that do not include any involvement in moving passengers and carrying out trade. They mainly focus on traveling to a particular place where deep-sea mining is taking place. These deep-sea mining spots require a consistent oil change in the large vessels. Continuous maintenance of equipment is also a requirement for such oil exploration companies. Such offshore shipping companies prove to be very resourceful for other sea mining or other related firms.
2. Benefits offshore companies provide:
As mentioned above, these companies are very resourceful for mining and high seas construction firms. These companies play a crucial part in the development of construction at high seas and deep-sea mining. The extraction of valued nodules from the sea or building amazing structures in waters are possible because the offshore companies are doing their work with complete dedication. Here are the benefits these companies provide:
Delivery of necessary supplies
Assist in extracting and locating potential oil traces
Provide the necessary equipment
Provide technical support
Assist in production processes of drilling
Now that we have learned about the benefits of offshore shipping companies, let's learn about the possible benefits of offshore companies in the UAE.
3. Here are the following benefits of offshore shipping companies in the UAE:
3.1 Zero percent corporate tax
A great advantage while being on the shores of the UAE is that the headache of tax payment is not there. With no corporate tax being charged, many shipping firms come into existence, and all they need is proper financing to begin leaving behind the thoughts of paying a hefty amount every year.
3.2 100 percent foreign ownership
The offshore shipping company's owners require the local government to fully own their company while working on other shores. UAE is opening its shores for foreign investors. The country provides full ownership to the owners rather than sharing some portion with the government or the locals.
3.3 Safety of assets
The legal system of the United Arab Emirates makes sure to take proper care of the assets of the shipowners involved in shipping businesses. Hence, the fear from the creditors goes away as the legal system itself ensures the overall safety of a company's assets.
3.4 Available usage of various classes of shares
As many countries might not allow offshore shipping companies to get registered with multiple classes of shares, UAE does the exact opposite. This is because there is a major need for offshore shipping companies to come into existence, and the government facilitates to its fullest to flourish such businesses. This advantage in the stock market is a source of attraction for many investors.
3.5 The requirement of only one shareholder and one director
Usually, public companies get registered with a tremendous amount of capital with at least 7 shareholders and a couple of directors. However, for the offshore shipping companies, the amendments in the corporate law allow commencing their businesses even with the presence of a single shareholder and a director. This proves to be a plus point for these companies and is a sign for them to move further ahead in inviting others into the business as well.
4 What is the cost of an offshore company in Dubai?
With the above-mentioned benefits, many investors ask for the probable cost to startup such a company in one of the finest cities of all the gulf countries. Along with many benefits, there is much ease on other legal costs as well. The starting of this venture is a straightforward process. The investors label such opportunities as life opportunities. The ease provided is a formal invitation to the foreigners to invest as much as possible in any offshore business.
The different packages reflect how much a regular offshore startup costs. Not the offshore shipping company, but any regular offshore startup in Dubai is based on the following packages:
Basic package- Costs up to $6990 per annum
Economic package- Costs up to $9490 per annum
Management and control package- Costs up to $14900 per annum
Office package- Costs up to $12490 per annum
Residency package- Costs up to $16490 per annum
Being rich in minerals and carrying large mineral oil deposits, the gulf countries focus on mining as a primary business. There is always a probability of finding hidden treasures while performing the drills. The sea, at times, can be deadly and carries many risks attached to it. Therefore, all the precautionary measures should be taken prior to the departure from the shores. Such prior measures include marine services that major shipping companies provide.
These marine services take care of vessels, whether it's the maintenance of a vessel's engines or checkups of fire-fighting appliances. They are even providing multiple other tests like load testing. But, unlike any other shipping firm, offshore shipping companies can become prey to the wraths of the sea. Therefore, to ensure safety, these offshore shipping companies should acquire the services of marine service providers.
Our emergency team makes sure to provide the best marine services. Life jackets, immersion suits, and chemical suits are also provided to keep the process smooth.
Further services include:
Lifeboat Services
Inflatable Liferafts
Load Testing Service
Calibration Services
Safety Equipment Supply
Fire Fighting Appliances.